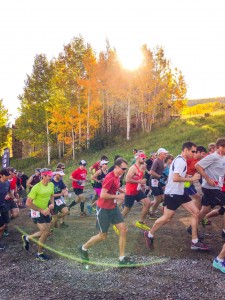 The Golden Leaf Half Marathon is the most beautiful and  TOUGHEST half marathon (13.1 miles) I have ever done!
Friends and clients, Barb and Tracy, were on their 5th year of entering the event. They always raved about this beautiful and challenging race and I wanted to share in the experience. Plus it would be my first trail race.
Barb alerted me on the day we needed to sign up because they race fills up very quickly. She described the course as technical and hilly with gorgeous views.
I was excited to participate in a race with such great reviews. The Golden Leaf Half Marathon is known for it's breath taking scenery and is said to be one of the most beautiful foot races in the Rockies. Also, it was voted by Colorado Runner as the Best Half Marathon & chosen by Trail Runner Magazine as one of "America's 14 most scenic races".  It's a point to point race that starts in Snowmass Village and ends in Aspen.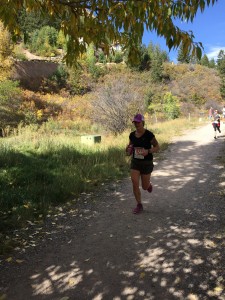 Training preparations for the race included building long run sessions (up around 10-12 miles) on moderately technical trails and incorporating some workouts at altitude (about 8,000 feet).
We also included some building cycles of speed intervals and hill repeats to improve our high end fitness and train muscle firing patterns for climbing.
As always, strength training was a part of the training plan. Stability, deep abdominal, hip and middle back exercises kept us injury free and helped us improve our running economy and speed.
The road trip to the race was a beautiful drive. I was my first time in Aspen and several people suggested I drive over Independence Pass which was gorgeous!
When I entered Aspen, I took some amazing photos which is not hard this time of year! The leafs are a bright gold color and the gorgeous mountain views surround the town.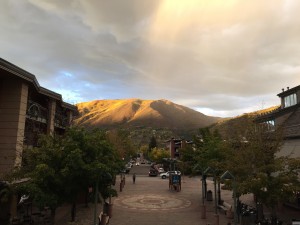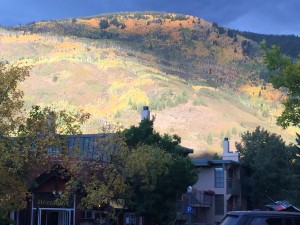 I was very lucky to have a friend who showed me around Aspen and let me stay at his place in Basalt. Zander introduced me to some new friends,  helped me plan and prepare for race day and made me feel comfortable navigating around the area.
Early on race morning I met Barb and Tracy in Aspen and their friends drove us to Snowmass for the start. It was about 45 degrees but the sun made it feel like a cool summer day. We ran for about a 10 min very easy then prepared our muscles to race with a series of dynamic stretches.
After stretching we each seated ourselves in our predetermined wave starts, which were based off of finish times, and we were off!
Miles 1-5
The race starts at about 8,500 feet and we climbed about 1,000 feet within the first 2 miles. I have never run at such a steep incline at that altitude for that distance and it was really, really hard… I felt like I was suffocating and performing jump squats for the first 25 min, OUCH!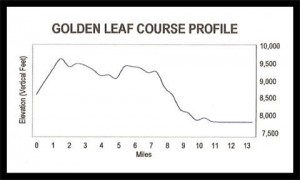 After those grueling first two miles we hit a fun single track section that required strict concentration to navigate. I looked up very briefly and caught the most breathtaking views! After a few quick glances I had to go back to concentrating on each step since it was so technical. I turned my ankle a couple of times but managed to stay upright.
Miles 5-10
Somewhere around miles 5-6 we started another painfully steep and long (about 1 mile) climb. This time we were around 9,000 feet and gained another 500 feet, double OUCH! I took a Hammer Gel here and sipped on my Skratch Labs drink mix which seemed to help.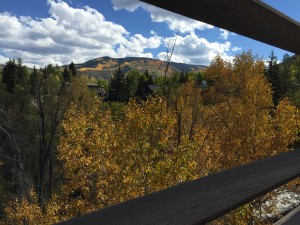 I thought, "this is ridiculously challenging" but kept moving and resisted the urge to walk.
I don't like to walk up steep climbs even if it is faster because it's harder for me to resume a run so I suffer more but stay on track mentally.
Mile 6-7.5 was fun, I enjoyed the stream crossing and rolling terrain but soon felt the strain of the altitude at mile 8. I thought, "This would be a good stopping point" but kept going because it was the only way to get back. I think the altitude was getting to me since I had been around 9500 feet for at least 20 min. I tried to drink my fluids but it was hard to absorb anything at that point.
Miles 8-13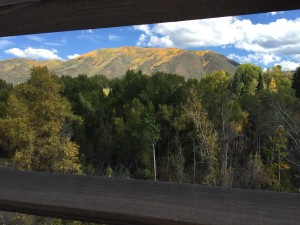 Right around mile 8 a pack of runners came up behind me and I moved to the side then latched on to the back of the group. We started a steep and extremely technical descent which lasted for about 2 miles and felt never ending. I thought "if one of us goes down the whole group does, it'd be like dominos."
There were a bunch of turned ankles and a guy near me fell but moved out of the way. Everyone was aware and supportive which made it more pleasant as we descended together quickly around trees, rocks and streams. Sections of leaves covering the trail made it hard to see what was underneath so careful footing way important. I was happy I decided to wear trail shoes for the extra grip on the rocky sections and step down hill section. I knew I would be sore from this as I had never done such a long technical descent before.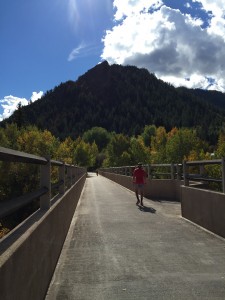 Mile 10-13 was flat to rolling and closer to 8,000 feet but it din't feel any easier. I could have also stopped at mile 10 but again I thought, "I still have to get back".
We crossed a very large bridge which was 2 miles from the finish and the views made all the work thus far worth while.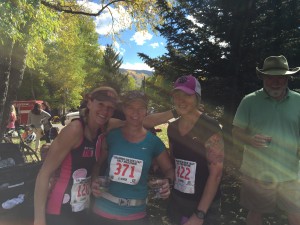 I could hear the race announcer and the crowd near the finish line. I crossed the line around 2hrs and 11min and felt relieved!
I was blown away by how challenging it was to navigate the trails, keep a pace and get oxygen. I was extremely proud of Barb and Tracy for their awesome races. I highly recommend this race and will be there next year again with the crew!