About Krista Schultz
In her own words:
I was nervous and anxious as I lined up with the other girls in my age group at start of the 750 meter swim for my first triathlon. I had never swum in open water for even close to that distance. When a horn signaled the start, my heart jumped, but then time seemed to fly by. I exited the water and then quickly found myself having fun on the heavy, borrowed bike I was using. When I ran across the finish line that day I felt tired and hungry, but I also felt a strong sense of accomplishment.

As I grew in the sport and raced more, I realized that I had gift to help others discover their own potential. My passion for the sport of triathlon parallels my desire to help athletes of all levels and ability realize they can do well in a triathlon, too.
A Division I track and Cross Country athlete in college at University of New Orleans (UNO), Krista majored in exercise physiology and studied nutrition. Her education continued at Goucher College where she received a Masters degree in athletic administration and coached the Cross-Country and Track & Field athletes. She was an assistant strength and conditioning coach at Towson University and she worked with 20 different sports teams on athletic development. She presently compete in running races triathlons including IRONMAN World Championship in Hawaii and the inaugural IRONMAN China.
With her practical experience and education in exercise physiology, Krista also understands the science behind training, giving her the depth and breadth of knowledge to develop well-rounded, individualized training and strength programs.
Leveraging her passion, practical experience and education, Krista has literally helped thousands of endurance athletes and non-athletes achieve their success through coaching, consulting, clinics, seminars, performance testing and camps. She has also written articles for magazines like Triathlete Magazine and Runners World and is the founder of She Does Tri for Women, which focuses on helping females achieve confidence through health and fitness.
Krista currently works with both individuals and groups on race-specific training, nutrition, personal fitness and athletic achievement.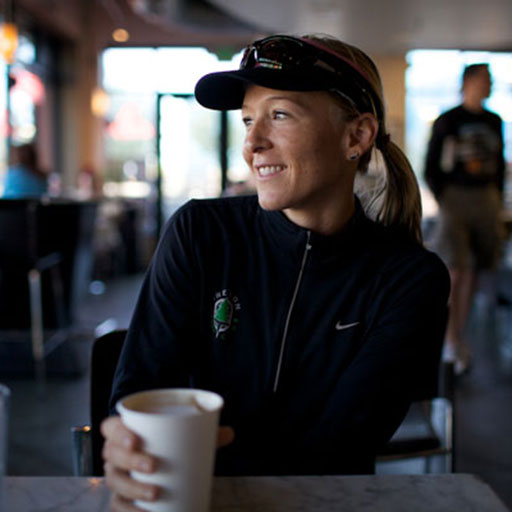 Krista's athletic accomplishments include:
Krista's education includes:
Krista's experiences includes:
Working with Johns Hopkins physical therapy staff
Strength and conditioning coach at Towson University
Assistant Track and X-Country Coach at Goucher College
Testing the metabolic and performance parameters of 1,000+ athletes